You Want It - You Get It
This is how it works.
First of all, thanks for all of your emails and showing interest for the recording and VoIP topics. As promised, we can make you some Mics built into the DockConnector with the preamp. Just let us know. Below you see one with a hidden microphone that is on the way to Erica, the author of VNotes.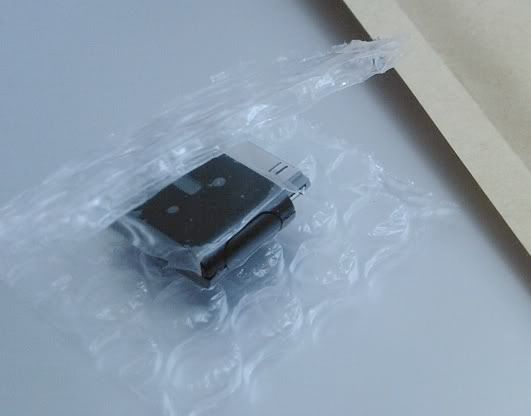 ... and here the one that goes very soon to eok:
Beauty, isn't it? Even if it would not work, you could put it onto your necklace .) But it actually does! It does voice input on your Touch! Hidden in a black Dock Connector. So, pls do not hesitate too much and ask for your Mic. Be one of the very firsts who will make the Touch-4-VoIP become a reality! Do not be the "I'llBuyItWhenItWorks" coz then it will never happen! Until now it was up to us.. Now, it is up to you!
EDIT: IT SEEMS IT IS NOT THE BEST IDEA TO OFFER THE MIC FOR MONEY.
So, you can still have your one, you just go to the comments below, search comment 25, go Online to Conrad, order the parts and send them to me. Then I'll assemble it and send it back to you. All for a chocolade. Deal?
You know how to find us. Cheers! Mrn
via
http://touchmods.blog.com